Judging Panel 2021
Chris Field, Chief Executive, Fieldworks Marketing, and Chairman, Retail Connections
Damien McCloud, Associate Director, Arup
David Price, Principal, Scala Advisors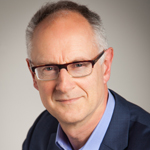 Chris Field, Chief Executive, Fieldworks Marketing, and Chairman, Retail Connections
Chris is an independent retail analyst, industry speaker and broadcast commentator. He was a journalist for the Financial Times, Retail Week and edited Retail Technology magazine for 10 years. He is retained by the National Retail Federation in the US to recruit non-US retailer to the speaking platforms at the Big Show in New York each January. As well as being one of Sky News' go-to retail commentators, Chris speaks regularly at international conferences on retailing and writes a weekly blog on tech in retail as managing editor of Retail Connections, a network made up of 12,000 senior EU retailers.
Damien McCloud, Associate Director, Arup
Damien leads a team of data and analytics professionals within Arup's advanced digital engineering practice, supporting clients through better use of data. Having worked previously for Transport for London, the Environment Agency, KBR and BT, he was an early recipient of a chartership for his geographic information system work from the Royal Geographic Society. With over 20 years' experience across a number of different sectors, he is a chartership assessor for the Royal Geographic Society, an honorary professor at University College London, whilst also sitting on numerous academic advisory boards.
David Price, Principal, Scala Advisors
David has driven advanced technology take-up in the TV and media industry since the transition to digital technology. Currently he holds a number of board and advisory positions in the industry and is principal at Scala Advisors. Previously he held the position of vice president, for strategic business development at Ericsson, based in Silicon Valley, and was a member of the executive team at Harmonic, helping grow revenues from less than $50 million to over $500 million. David was also founder of the Ultra HD Forum, the VR Industry Forum and the DASH Industry Forum, and is past-president of the MPEG Industry Forum.