Judging panel 2018
Ben Brabyn, Head, Level 39
Adam Coxen, Adcox Advisory
Mark Evans, Editor, FStech and Retail Systems
David Gyori, CEO, Banking Reports
Neil Illingworth, Director of Advanced Technology and Innovation, Virgin Media
Damien McCloud, Associate Director, ARUP
Peter Mountford, Chairman, Mountford Capital
Brian Shorten, Chairman, Charities Security Forum
John Small, Solicitor, EC3 Consultants
Victor Trokoudes, CEO & Co-founder, Plum Fintech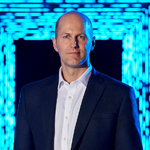 Ben Brabyn, Head, Level 39
Ben Brabyn is the Head of Level39. Ben amplifies Canary Wharf's status as a global technology hub at the heart of the UK's fintech and smart-cities innovation. He has significant experience of online payments, cyber and social e-commerce. At UKTI, Brabyn led the Government team connecting UK startups with global sources of investment. He brings a deep understanding of national policy combined with practical experience of entrepreneurship gained through founding two successful digital businesses and mentoring via Microsoft Ventures. Prior to this, he worked as an investment banker at JP Morgan and formerly as an officer in the Royal Marines Commandos.
Adam Coxen, Adcox Advisory
Adam has been building, advising, investing in, and selling fast-growth Technology companies for nearly twenty years. The first tech company he founded, Zimiti, won Best of Innovators at CES in 2005 and was then sold to Digital Barriers plc in 2013, and he recently led the Board of a VC-backed SaaS business, Cloud Business, acquired by Nine Telecom in 2017. Adam holds a degree in Economics from City University, London, and is a Graduate of the Royal Military Academy, Sandhurst. He was Runner-up Sunday Times NED of the Year 2014 and 2016, and a Finalist in the Institute of Directors' Director of the Year 2016.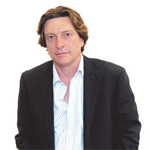 Mark Evans, Editor, FStech and Retail Systems
Mark has been in financial journalism for over 20 years, working in technology, finance and retail. He is currently the Publishing Director of PPL. He holds a degree from Cardiff, an MA from Oxford Brookes and an MBA from Henley.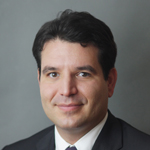 David Gyori, CEO, Banking Reports
David Gyori is a globally renowned FinTech consultant, trainer, author and keynote speaker. He is CEO of Banking Reports Ltd London, providing top quality 'FinTech Training for Bankers' all over the world. David is frequent keynote speaker of premier international banking and FinTech events: he recently gave keynote address at the World FinTech Forum in Seoul, South Korea as well as in Brussels at the annual conference of the European Banking & Financial Services Training Association. David holds a number of key international positions: He is Founding Member of the World FinTech Association as well as member of the panel of Judges of the European FinTech Awards. David is Faculty Member of the Retail Banking Academy (London), one of the most prestigious banker-training facilities globally. He serves on the Advisory Board of multiple FinTech companies in the United Kingdom.
Neil Illingworth, Director of Advanced Technology and Innovation, Virgin Media
Neil joined Virgin Media in 1999 and is responsible for discovering and supporting new technologies and services. With more than 25 years' experience, Neil brings extensive technical knowledge alongside an unrivalled enthusiasm for 'what's coming next' to his team of technologists and engineers. Neil, who is a fellow of The Institute of Telecoms Professionals, enjoys a wide remit exploring the opportunities that convergence offers across consumer, business and B2B2C networks. He is passionate about how technology can assist everyday living, especially in areas related to Internet of Things, Smart cities and Connected Homes, and puts this into practice through running trials, Proof of Concept, and demos. Neil has also taken a lead role in supporting digital starts-up through the Virgin Media Accelerator programme, run in partnership with Techstars and backed by parent company, Liberty Global. As part of the initiative, Neil mentored entrepreneurs, providing advice on how to grow their businesses. Neil has previously worked at John Laing and its subsidiaries, building and supporting Local and Wide Area Networks.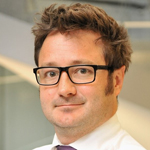 Damien McCloud, Associate Director, ARUP
Damien has led the Insights team in Arup's Digital Group for 6 years, supporting clients in their decision-making through better use of data. Having worked previously for Transport for London, the Environment Agency, KBR and BT, Damien was an early recipient of a Chartership for his GIS work from the Royal Geographic Society. With over 20 years' experience across a number of different sectors, his work has won awards including the National Technology Awards Analytics Project of the Year. Outside of Arup, Damien is a Chartership assessor for the Royal Geographic Society and an external examiner and guest lecturer at UCL.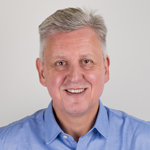 Peter Mountford, Chairman, Mountford Capital
Peter Mountford is a successful financier, chairman and director, and active investor. He is one of the UK's experts in IPOs and in using Cash Shells as investment vehicles. Peter has floated three of the most successful companies on AIM: RWS Holdings plc (the world's leading provider of high-quality translation, intellectual property and language support services), GW Pharmaceuticals plc (the world leader in the development of drugs from cannabis) and Learning Technologies Group plc (the only UK plc that specialises in providing e-learning services to businesses). He is the chairman of Heropreneurs, an organisation formed to help ex service men and women become entrepreneurs. He is also the chairman of The Veterans' Foundation, a charity which has established a nationwide source of funding to help military charities that struggle to raise funding.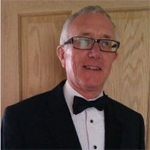 Brian Shorten, Chairman, Charities Security Forum
With almost 30 years of experience in Information security, business continuity and risk with companies in the finance, telecoms and charity sectors, Brian left Cancer Research UK in 2012 to take on the full time job of Chairman of the Charities Security Forum (CSF) which he co-founded in 2007. Brian holds a CISSP and has held CISA and CISM qualifications. He was an early member of the Business Continuity Institute (MBCI). He holds a MSc degree in Information security from the University of London, is a Fellow of the British Computer Society and a Freeman of the City of London. Brian has also written many articles and presented on many aspects of information security, especially for the charity/not for profit sector, concentrating on the people side.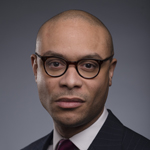 John Small, Solicitor, EC3 Consultants
John Small is a Solicitor and Consultant who works with businesses to develop their corporate, commercial and regulatory infrastructure. He was a seed investor in several leading FinTech companies and brings an understanding of the commercial and regulatory underpinnings necessary for commercial success, along with hands on experience with entrepreneurs working to develop the tech-finance synergy. John joined the EC3 Consultants - an insurance focussed business consultancy - in 2017, where his focus is on advising young companies that have a clear tech emphasis. John has written on a range of topics and in addition to his legal qualifications, he holds MSc degrees in cognitive evolution and psychology from the University of Edinburgh and University College London respectively. He is also a graduate of the Royal Military Academy, Sandhurst.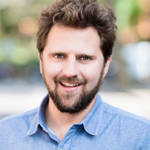 Victor Trokoudes, CEO & Co-founder, Plum Fintech
Bio coming soon