Judging panel 2017
Süreyya Cansoy, Director of Member Engagement, techUK
John Goddard, Non-Executive Director of Diurnal Group, Oxford PharmaScience Group and Intas Pharmaceuticals 
Wayne Grundy, Digital Consultant
David Gyori, CEO, Banking Reports
Feng Li, Professor of Information Management, Cass Business School
Stephen Marshall, Partner, Retail Banking, Deloitte
Peter Mountford, Chairman, Mountford Capital
Jude Ower, Founder and CEO, Playmob
Alistair Sergeant, CEO, Purple
Brian Shorten, Chairman, Charities Security Forum
Anthony Strzalek, News Editor, FStech and Retail Systems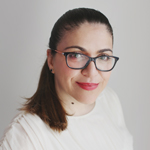 Süreyya Cansoy, Director of Member Engagement, techUK
As Director of Member Engagement, Süreyya's key focus is to ensure member value and satisfaction through the delivery of strong value proposition for each techUK member. Prior to her current role, Süreyya was responsible for techUK's Tech for Business and Consumer programmes between 2014 and 2015. She led a dynamic team working on a diverse range of issues including communications infrastructure, the role of tech in areas such as financial services, smart energy and data centres, as well as key cross-industry topics such as cloud, big data and Internet of Things. Prior to joining techUK, Süreyya worked for the Business Services Association, the UK trade body representing major companies providing outsourced services. She has an undergraduate degree in Econometrics from Marmara University (Istanbul) and an MSc on European Political Economy from the London School of Economics and Political Science.
John Goddard, Non-Executive Director of Diurnal Group, Oxford PharmaScience Group and Intas Pharmaceuticals
John Goddard has had a long career in the global pharmaceutical industry, the majority of which was with AstraZeneca, where he was ultimately Head of Group Strategic Planning and Business Development. Prior to his retirement from AstraZeneca in 2010, he was responsible for a 100 strong global team focused on M&A and licensing, which completed around 75 transactions in four years including several acquisitions, in-licensing and out-licensing of compounds and disposals. Latterly, Mr. Goddard became Chairman of two AstraZeneca subsidiaries, Aptium Oncology in the US and Astratech in Sweden. He is currently a non-executive director of Diurnal Group PLC, Oxford Pharmascience PLC and the Indian company Intas Pharmaceuticals Limited and was previously a non-executive director of Renovo Group PLC, Optos PLC and Mela Sciences Inc. John is a Fellow of the Institute of Chartered Accountants and a Member of the Association of Corporate Treasurers.
Wayne Grundy, Digital Consultant
Wayne has worked with disruptive technology for over 20 years and is passionate about digital transformation. He has made his career leading entrepreneurial digital startups within corporates including the Automobile Association, British Airways and BAE SYSTEMS, and was CIO at Raytheon. Wayne has also worked in consulting, specialising in e-commerce at McKinsey & Co, cyber security as a partner at Alvarez & Marsal, and is now an independent digital consultant providing board-level strategic advice.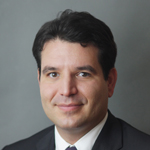 David Gyori, CEO, Banking Reports
David Gyori is a globally renowned FinTech consultant, trainer, author and keynote speaker. He is CEO of Banking Reports Ltd London, providing top quality 'FinTech Training for Bankers' all over the world. David is frequent keynote speaker of premier international banking and FinTech events: he recently gave keynote address at the World FinTech Forum in Seoul, South Korea as well as in Brussels at the annual conference of the European Banking & Financial Services Training Association. David holds a number of key international positions: He is Founding Member of the World FinTech Association as well as member of the panel of Judges of the European FinTech Awards. David is Faculty Member of the Retail Banking Academy (London), one of the most prestigious banker-training facilities globally. He serves on the Advisory Board of multiple FinTech companies in the United Kingdom.
Feng Li, Professor of Information Management, Cass Business School
Feng Li (PhD, FBAM) joined Cass Business School in 2011 as Professor of Information Management, after 10 years as Professor of e-Business Development at Newcastle University. For the last three decades, he has been investigating how digital technologies can be used to facilitate strategic and organisational transformation in the digital economy. He advises senior business leaders both in the UK and internationally on how to manage the transition to new technologies, new business models and new organisational forms in different sectors. His work has attracted the support of over £40 million of external research funding from the UK Research Councils (RCUK, ESRC, EPSRC, AHRC), Technology Strategy Board, InnovateUK, Wellcome Trust, UK Department of Health, NIHR, the EU, some UK local RDAs and from the private sectors.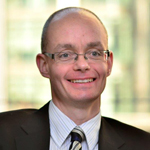 Stephen Marshall, Partner, Retail Banking, Deloitte
Stephen leads the Deloitte Financial Services Technology team. He has over 20 years' experience in advisory and delivery programmes, and has worked on a broad spectrum of challenges with his many clients - from IT sourcing and cost reduction, organisation design and IT strategy, through to the delivery of large, complex business transformation programmes.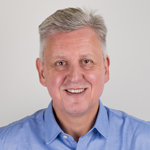 Peter Mountford, Chairman, Mountford Capital
Peter Mountford is a successful financier, chairman and director, and active investor. He is one of the UK's experts in IPOs and in using Cash Shells as investment vehicles. Peter has floated three of the most successful companies on AIM: RWS Holdings plc (the world's leading provider of high-quality translation, intellectual property and language support services), GW Pharmaceuticals plc (the world leader in the development of drugs from cannabis) and Learning Technologies Group plc (the only UK plc that specialises in providing e-learning services to businesses). He is the chairman of Heropreneurs, an organisation formed to help ex service men and women become entrepreneurs. He is also the chairman of The Veterans' Foundation, a charity which has established a nationwide source of funding to help military charities that struggle to raise funding.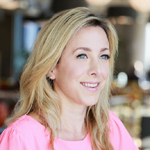 Jude Ower, Founder and CEO, Playmob
Jude is the CEO and Founder of Playmob, a cause marketing platform for purpose-led businesses – with the aim of making every click count. A serial entrepreneur, startup mentor and an entrepreneur in residence with Angel Academe, Jude has a passion for startups, problem solving and innovation. Jude has been voted one of the Top 100 Women in Tech in Europe and Top 100 Women in Games in the UK, and also featured in the Creative England Top 50 for 2015. She won the Talent Unleashed award, judged by Richard Branson, as the 'One to Watch in 2015' and was shortlisted for the Veuve Clicquot 'New Generation' award in May 2015. She is also a BAFTA games judge and speaker at various events such as the Mashable Social Good Summit, SXSW, MADE Festival, Mobile Games Forum and the London Games Conference.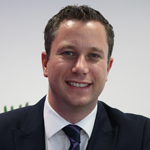 Alistair Sergeant, CEO, Purple
Alistair is CEO of Purple, an independent business and technology consultancy. Working within the IT industry for over 16 years, Alistair has a clear passion for technology along with a proven aptitude for developing visionary business strategies. Alistair works with clients in a number of different sectors to help deliver transformation projects and providing ongoing strategic advice. With an engineering background, Alistair's experiences allow him to solve business challenges with technology solutions that best meet clients requirements.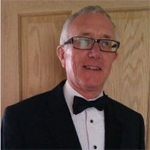 Brian Shorten, Chairman, Charities Security Forum
With almost 30 years of experience in Information Security, Business Continuity and Risk with companies in the finance, telecoms and charity sectors, Brian left Cancer Research UK in 2012 to take on the full time job of Chairman of the Charities Security Forum (CSF) which he co-founded in 2007. Brian holds a CISSP and has held CISA and CISM qualifications. He was an early member of the Business Continuity Institute (MBCI) with the membership no. of 346. He holds a MSc degree in Information Security from the University of London, is a Fellow of the British Computer Society and a Freeman of the City of London. Brian has written many articles and presented on many aspects of Information Security, especially for the charity/not for profit sector, concentrating on the people side.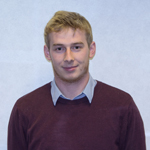 Anthony Strzalek, News Editor, FStech and Retail Systems
Anthony joined Perspective Publishing in August last year as News Editor across both the FStech and Retail Systems titles, and specialises in covering developments in finance, retail and payments technology. Prior to his current role, Anthony was a Reporter for My News, a local magazine group which operated in Hertfordshire and Middlesex. He has also held a number of other roles in the field of financial journalism, including in the foreign exchange, hedge fund and insurance markets. Anthony graduated from the University of Portsmouth in 2012 with a degree in Journalism.