Judging panel 2020
Chris Ashworth, Chief Information Officer, Hermes
Albert Ellis, Chief Executive, Harvey Nash Group
Chris Field, Chief Executive, Fieldworks Marketing, and Chairman, Retail Connections
Damien McCloud, Associate Director, Arup
David Price, Principal, Scala Advisors
Milan Radia, Managing Director, 2020 re:think
Kevin Riley, Chief Technology Officer, Ribbon Communications
Paul Scott, Head of Product Management, Samsung
Alyson Scurfield, Chief Executive, TEC Services Association
John Small, Solicitor, EC3 Legal
Chris Ashworth, Chief Information Officer, Hermes
Chris is the chief information officer at delivery company Hermes UK, delivering support services, flexible infrastructure and agile development capabilities and industry-leading projects and programmes. Having previously been IT director at Gentings Casinos and Yodel, he has expertise in applications support and development, operations, commercial management, transformation management and IT governance.
Albert Ellis, Chief Executive, Harvey Nash Group
Albert is CEO of Harvey Nash Group, a global technology recruitment and IT outsourcing group with 36 offices across the USA, Europe and Asia. Previously he was a senior finance executive at Hays, one of the largest specialised recruitment groups in the world. Albert is a Chartered Accountant, a current member of the Institutes in England, Wales and South Africa, holds an advisory board position on London City University's Masters in Information Leadership faculty and is an advisor to Asia House.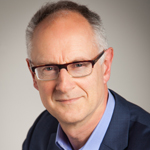 Chris Field, Chief Executive, Fieldworks Marketing, and Chairman, Retail Connections
Chris is an independent retail analyst, industry speaker and broadcast commentator. He was a journalist for the Financial Times, Retail Week and edited Retail Technology magazine for 10 years. He is retained by the National Retail Federation in the US to recruit non-US retailer to the speaking platforms at the Big Show in New York each January. As well as being one of Sky News' go-to retail commentators, Chris speaks regularly at international conferences on retailing and writes a weekly blog on tech in retail as managing editor of Retail Connections, a network made up of 12,000 senior EU retailers.
Damien McCloud, Associate Director, Arup
Damien has led a team of data, analytics, web development specialists within Arup's digital practice for six years, supporting clients in their decision-making through better use of data. Having worked previously for Transport for London, the Environment Agency, KBR and BT, Damien was an early recipient of a chartership for his GIS work from the Royal Geographic Society. With over 20 years' experience across a number of different sectors, he is also a chartership assessor for the Royal Geographic Society and guest lecturer at University College London.
David Price, Principal, Scala Advisors
David has driven advanced technology take-up in the TV and media industry since the transition to digital technology. Currently he holds a number of board and advisory positions in the industry and is principal at Scala Advisors. Previously he held the position of vice president, for strategic business development at Ericsson, based in Silicon Valley, and was a member of the executive team at Harmonic, helping grow revenues from less than $50 million to over $500 million when he left. David was also founder of the Ultra HD Forum, the VR Industry Forum and the DASH Industry Forum, and is past-president of the MPEG Industry Forum.
Milan Radia, Managing Director, 2020 re:think
Milan Radia is a technology research analyst focusing on coverage of European data centre operators, software vendors, payments processors and IT services providers. He has 25 years of equity market experience at major investment banks and asset managers, and has worked on many successful IPOs and other capital markets transactions. Milan started his career at Prudential Portfolio Managers, where he was latterly a fund manager responsible for portfolios worth in excess of £350 million. He was the managing director for equities research at Jeffries for 11 years, before becoming the managing director of consulting and research services firm 2020 re:think in 2017.
Kevin Riley, Chief Technology Officer, Ribbon Communications
As chief technology officer and executive vice president of advanced research and development, Kevin drives Ribbon Communication's innovation and development activities, with a particular focus on enabling cloud-based architectures. Prior to his current role he served as CTO of engineering and operations for Sonus. Kevin has more than 20 years of software development and engineering experience and previously led Sonus' efforts to drive a technology roadmap. Before this, he served as vice president of platform engineering at Core Software, along with other software development director positions at Verivue, Sentito Network, Cisco and Telebit.
Paul Scott, Head of Product Management, Samsung
Bio coming soon
Alyson Scurfield, Chief Executive, TEC Services Association
Alyson leads the main representative body of technology enabled care in the UK and Europe, with the aim of using digital health tools to empower service users to live well for longer at home by reducing unnecessary hospital admissions and visits to the doctor. She has worked in the healthcare industry for almost 30 years and aims to influence government policy on integrating TEC into the overall healthcare system and a wide range of stakeholders.
John Small, Solicitor, EC3 Legal
John Small is a solicitor and consultant who works with businesses to develop their corporate, commercial and compliance infrastructure. He was a seed investor in several leading FinTech companies and brings an understanding of the commercial and regulatory underpinnings necessary for success. John joined EC3 Legal - an insurance-focussed law firm and business consultancy - in 2017, where his focus is on advising young companies that have a clear tech emphasis. John has written on a range of topics and in addition to his legal qualifications, he holds MSc degrees in cognitive evolution and psychology from the University of Edinburgh and University College London respectively, and is a graduate of the Royal Military Academy, Sandhurst.