Judging panel 2019
Susan Bowen, President, Cogeco Peer 1
Ben Brabyn, Head, Level39
Elin Haf Davies, Founder and Chief Executive, Aparito
Dai Davis, Solicitor and Chartered Engineer, Associate Director Percy Crow Davis & Co.
Damien McCloud, Associate Director, Arup
Mark Milton, Chief Executive, Amberlight
Peter Mountford, Chairman, Mountford Capital
David Price, Principal, Scala Advisors
Milan Radia, Managing Director, 2020 re:think
John Small, Solicitor, EC3 Legal
Susan Bowen, President, Cogeco Peer 1
With over 20 years' experience in the technology industry, Susan is a transformational leader with expertise in operations, sales and general management. Leading Cogeco Peer 1 globally, she has earned a reputation as a trusted advisor and leading voice in the technology industry. Prior to joining Cogeco Peer 1, Susan was chief of staff for the UK and Ireland at Hewlett Packard Enterprise. She is a director of the government-sponsored Tech Talent Charter and chair of techUK's Skills and Diversity Council.
Ben Brabyn, Head, Level39
Ben Brabyn is the Head of Level39, amplifying Canary Wharf's status as a global technology hub at the heart of the UK's FinTech and smart city innovation. He has significant experience of online payments, cyber and social e-commerce. At UKTI, Ben led a government team connecting UK startups with global sources of investment. He brings a deep understanding of national policy combined with practical experience of entrepreneurship gained through founding two successful digital businesses and mentoring via Microsoft Ventures. Prior to this, he worked as an investment banker at JP Morgan and formerly as an officer in the Royal Marines Commandos.
Elin Haf Davies, Founder and Chief Executive, Aparito
Elin Haf has more than 20 years of clinical, academic and regulatory experience in drug development and research. She has been a research fellow at the Centre for Health Economics & Medicines Evaluation and a scientific advisor for the European Medicine Agency, as well as rowing unsupported across the Atlantic and Indian oceans. More recently, she founded Aparito, a digital health company designed to support patients remotely using mobile apps and wearables.
Dai Davis, Solicitor and Chartered Engineer, Associate Director, Percy Crow Davis & Co.
Dai Davis is a Technology Lawyer and Chartered Engineer. He holds Masters degrees in both Physics and Computer Science. He is a Chartered Engineer and Member of the Institution of Engineering and Technology. Dai has for decades consistently been recommended in the Legal 500 and in Chambers Guides to the Legal Profession. Having been national head of Intellectual Property Law and later national head of Information Technology law at Eversheds, Dai is now a partner in his own specialist law practice, Percy Crow Davis & Co. He has a nationwide legal practice based in London, Yorkshire and Manchester. Dai advises clients on Information Technology law, Intellectual Property law and Data Protection issues. Dai is a non-executive director of FAST (The Federation Against Software Theft) and a Freeman of the City of London through the WCIT (Worshipful Company of Information Technologists).
Damien McCloud, Associate Director, Arup
Damien has led a team of data, analytics, web development specialists within Arup's digital practice for six years, supporting clients in their decision-making through better use of data. Having worked previously for Transport for London, the Environment Agency, KBR and BT, Damien was an early recipient of a chartership for his GIS work from the Royal Geographic Society. With over 20 years' experience across a number of different sectors, he is also a chartership assessor for the Royal Geographic Society and guest lecturer at University College London.
Mark Milton, Chief Executive, Amberlight
Mark is a service design specialist who for 20 years has worked across the public and private sectors to increase investment returns in technology and cybersecurity. His clients include Microsoft, Google, Samsung, Sony, BBC, Channel 4, UK Home Office, CabinetOffice. He is a Co-founder of Amberlight Partners, International UX Partners and TechVets.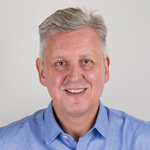 Peter Mountford, Chairman, Mountford Capital
Peter Mountford is a successful financier, chairman and director. He is one of the UK's experts in IPOs and in using cash shells as investment vehicles. Peter has floated three of the most successful companies on the Alternative Investment Market: RWS Holdings, GW Pharmaceuticals and Learning Technologies Group. He is also the chairman of Heropreneurs, an organisation formed to help ex-service men and women become entrepreneurs.
David Price, Principal, Scala Advisors
David has driven advanced technology take-up in the TV and media industry since the transition to digital technology. Currently he holds a number of board and advisory positions in the industry and is principal at Scala Advisors. Previously he held the position of vice president, for strategic business development at Ericsson, based in Silicon Valley, and was a member of the executive team at Harmonic, helping grow revenues from less than $50 million to over $500 million when he left. David was also founder of the Ultra HD Forum, the VR Industry Forum and the DASH Industry Forum, and is past-president of the MPEG Industry Forum.
Milan Radia, Managing Director, 2020 re:think
Milan Radia is a technology research analyst focusing on coverage of European data centre operators, software vendors, payments processors and IT services providers. He has 25 years of equity market experience at major investment banks and asset managers, and has worked on many successful IPOs and other capital markets transactions. Milan started his career at Prudential Portfolio Managers, where he was latterly a fund manager responsible for portfolios worth in excess of £350 million. He was the managing director for equities research at Jeffries for 11 years, before becoming the managing director of consulting and research services firm 2020 re:think in 2017.
John Small, Solicitor, EC3 Legal
John Small is a solicitor and consultant who works with businesses to develop their corporate, commercial and compliance infrastructure. He was a seed investor in several leading FinTech companies and brings an understanding of the commercial and regulatory underpinnings necessary for success. John joined EC3 Legal - an insurance-focussed law firm and business consultancy - in 2017, where his focus is on advising young companies that have a clear tech emphasis. John has written on a range of topics and in addition to his legal qualifications, he holds MSc degrees in cognitive evolution and psychology from the University of Edinburgh and University College London respectively, and is a graduate of the Royal Military Academy, Sandhurst.