Judging Panel 2021
Nimisha Brahmbhatt, Founder and CEO, Quantum Global Consultants
Ben Clark, Director, Future Worlds
Chris Field, Chief Executive, Fieldworks Marketing, and Chairman, Retail Connections
Damien McCloud, Associate Director, Arup
Professor Andy Pardoe, Founder and Group CEO, Wisdom Works
David Price, Principal, Scala Advisors
Milan Radia, Managing Director, 2020 re:think
John Small, Solicitor and Consultant (offshore)
Ed Turner, Chief Information Officer, Asendia UK
Nimisha Brahmbhatt, Founder and CEO, Quantum Global Consultants
Nimisha Brahmbhatt is an award winning strategic advisor, serial sustainapreneur, angel investor and CEO and founder of Quantum Global Consultants, a leading consulting firm that specialises in large scale, high impact digital transformation, incorporating SDGs and sustainability for FTSE 100 and Fortune 500 energy companies. Nimisha is also founder of Quantum Venture Partners Startup Incubator, an organisation which works with impact driven start-ups to enhance their innovative capacity for finding solutions to global developmental challenges using emerging technology. Nimisha has launched a series of incubators to aid start-ups in developing sustainable businesses that support the UN SDGs through the Community Interest Company she founded. She has had helped numerous start-ups operationalise disruptive, sustainable business models, secure funding, leverage cutting edge technology and 10 X their valuation. Nimisha is a board member of Becoming X and The Prince's Trust RISE initiative and on the board of directors for two start ups. Nimisha uses her Leaving a Legacy Foundation CIC as a vehicle to give back through tree planting and supporting grass route initiatives around the world working to solve environmental challenges, namely, carbon emissions, environment degradation, habitat and wildlife loss. Nimisha has been featured in numerous publications including: Natwest Business, Top MBA, Great British Entrepreneur Awards, Sloane, Dubai and Technology Magazines.
Ben Clark, Director, Future Worlds
Ben Clark is the Director of Future Worlds (futureworlds.com), the on-campus startup accelerator at the University of Southampton. Having always worked in early stage and emerging tech in a career including leadership teams of four high growth startups raising millions of pounds of equity funding and working in international VC, he's helped hundreds of founders go from idea to launch, investment and scale. Ben is a recognised leader in the startup ecosystem at the University of Southampton, a global powerhouse for startups, where he is supporting the next generation of extremely talented startup founders go from campus to global leadership to change the world with their ideas.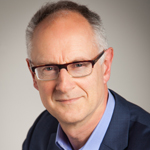 Chris Field, Chief Executive, Fieldworks Marketing, and Chairman, Retail Connections
Chris is an independent retail analyst, industry speaker and broadcast commentator. He was a journalist for the Financial Times, Retail Week and edited Retail Technology magazine for 10 years. He is retained by the National Retail Federation in the US to recruit non-US retailer to the speaking platforms at the Big Show in New York each January. As well as being one of Sky News' go-to retail commentators, Chris speaks regularly at international conferences on retailing and writes a weekly blog on tech in retail as managing editor of Retail Connections, a network made up of 12,000 senior EU retailers.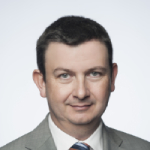 Professor Andy Pardoe, Founder and Group CEO, Wisdom Works
Andy leads an Emerging Technology Products & Consultancy firm helping clients with their digital transformation and adoption of disruptive and innovative solutions. The consultancy business works with SMEs from strategy to delivery to scale the adoption of intelligent capabilities. The Innovation Hub & Ventures business works with various start-ups (from early-stage to Series B/C) helping to develop their product offering and facilitate market access. Andy is an experienced CTO and CEO, having worked across a number of industry sectors. He has over 25 years expertise of global change programmes delivering complex technical transformations including, Enterprise Scaled AI delivery and commercialisation. His focus is on driving client adoption and demonstrating the value to clients of applying intelligent solutions within their technology landscape. Andy is the chair of the Deep Tech Innovation Centre at Warwick Innovation District, where he advises deep tech innovators, who want to create a sustainable business built on AI or emerging technologies. He is also host of The AI Future Show, a podcast and live talk show, covering all aspects of AI including Technology, Business, Innovation, Ethics, Start-ups and Careers.
Damien McCloud, Associate Director, Arup
Damien leads a team of data and analytics professionals within Arup's advanced digital engineering practice, supporting clients through better use of data. Having worked previously for Transport for London, the Environment Agency, KBR and BT, he was an early recipient of a chartership for his geographic information system work from the Royal Geographic Society. With over 20 years' experience across a number of different sectors, he is a chartership assessor for the Royal Geographic Society, an honorary professor at University College London, whilst also sitting on numerous academic advisory boards.
David Price, Principal, Scala Advisors
David has driven advanced technology take-up in the TV and media industry since the transition to digital technology. Currently he holds a number of board and advisory positions in the industry and is principal at Scala Advisors. Previously he held the position of vice president, for strategic business development at Ericsson, based in Silicon Valley, and was a member of the executive team at Harmonic, helping grow revenues from less than $50 million to over $500 million. David was also founder of the Ultra HD Forum, the VR Industry Forum and the DASH Industry Forum, and is past-president of the MPEG Industry Forum.
Milan Radia, Managing Director, 2020 re:think
Milan Radia is the founder and managing director of 2020re:think, a consultancy that provides corporate development and research services to technology companies and their private equity owners. The sector focus is on EMEA data centre operators, software vendors, AI, Blockchain, payments processors and IT services providers. Milan is currently working on a long-term basis on corporate development and strategy at Interxion, a leading European data centre operator that is now part of Digital Realty. He also has a research consultancy agreement with Hardman & Co, a UK-based provider of sponsored equity research for listed and private companies, and investment funds. During over 25 years of equity market experience as a leading analyst at global investment banks and as a senior fund manager at a major institutional investor, where he was latterly responsible for portfolios worth in excess of £350m, he has worked on many high-profile successful IPOs and other complex capital markets transactions. In recent years, Milan has won several significant awards. In 2017, Milan was ranked the No.1 earnings estimator in the UK for his sector in the Thomson Starmine Awards. This followed No.1 Starmine rankings for Europe in 2010 and 2011 and a No.2 ranking in the UK in 2011. In 2015, Milan and his team were ranked no.1 in the Extel Awards by corporate management teams for UK Small & Midcap technology research. Milan has also been techMARK Analyst of the Year and achieved top 3 Institutional Investor sector rankings for his coverage of the software and telecoms sectors.
John Small, Solicitor and Consultant (offshore)
John is a lawyer who works with financial services entities to develop their corporate, commercial and regulatory infrastructure. He was a seed investor in several leading FinTech companies and spent several years advising young insurance companies and InsurTechs in London with law firm and consultancy EC3 Legal. After a stint at M&G Prudential, he is now located offshore where his focus is on servicing and advising participants in global insurance and reinsurance markets. John has written on a range of topics and in addition to his legal qualifications, he holds MSc degrees in cognitive evolution and psychology from the University of Edinburgh and University College London respectively, and is a graduate of the Royal Military Academy, Sandhurst.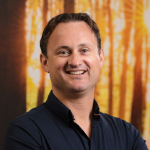 Ed Turner, Chief Information Officer, Asendia UK
Ed has over 22 years' experience in e-commerce IT, having worked for companies such as Marks & Spencer, Tesco, B&Q, Currys, ASOS.com and Sony. He has managed multi-million pound IT projects, and implemented complex digital initiatives to align with the business strategy of multinationals. Ed manages Asendia UK's IT team and has played an integral role in developing the global company's IT strategy to help meet Asendia's ambitious growth targets. In more recent years, Ed has taken a keen interest in supply chain innovation, in particular automation, AI and robotics. He's overseen Asendia's deployment of the world's first 6-axis robotic over-labelling cell for e-commerce parcels.